Description
Why join the RA?
The RA offers a number of benefits to members, including:
local, free to attend monthly meetings with high-profile guest speakers
comradeship and advice about refereeing from experienced colleagues
in-service training opportunities and guidance
representation of your interests at county and national levels
personal accident insurance cover and equipment insurance while on refereeing duties
motor legal aid insurance (even when not refereeing – you might already be paying £30 to £50 for this benefit!)
access to great value kit and accessories
access to the RA-FA incentive scheme
free entry to the RA Annual Conference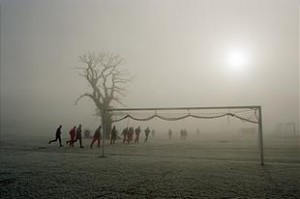 Membership Fees 2014/15
| Category | Price |
| --- | --- |
| Adults | £15 |
| Over 75s (as of 1 August 2018) | £15 |
| Under 18s (as of 1 August 2018) | £6 |
| 2nd year referee | £2 |
| 1st year referee | Free |
Please note that if you do not renew by 1 April 2014 you will not be covered by the RA Insurance.
Physiocare
Optional Physiocare deals are available for members, providing physio cover if you are injured during a game.
Silver Cover £25 – covers a maximum of 2 physiotherapy treatment sessions
Gold Cover £35 – covers a maximum of 4 physiotherapy treatment sessions
For more information, please see the IPRS Physiocare leaflet 2013.
PLEASE NOTE: Physiocare cover must be taken out when purchasing your RA membership, it cannot be added at a later date. Only injuries sustained after purchasing Physiocare will be covered.
Membership Form Download
If you'd like to join the RA and pay by cash or cheque, please download the York RA Membership Form and return it to the address shown on the form. You can also bring the form and payment to any RA meeting.