Minutes of meeting held on 7th September 2017
At NHS Sports and Social Club
With 20 members and guests in attendance
Chairman, Sam Bayley welcomed all to the first meeting of the new season
Apologies were received from Mssrs; Hotchkies and Thornton.
Eddie Benson, MBE – a minutes silence was held in respect of Eddie who passed away on 13th August 17. A card had been sent by Ian. Ex-member and FA Tutor, Eddie was also recipient of first York RA Chairman's Award in 1991. Funeral on 1 |Sept was well supported.
NRCRA Quiz / Games night; this is on Sunday (6-9pm) 22 October at Northallerton RA – need to support this evening with at least 2 teams of four.
Next meeting – 5 October sees Neil Swarbrick, PGMO Referee, as the guest; need to publicise this event.
Problem corner, there was some discussion regarding referees being involved in a court case involving a tackle in the game (J Ham). David King raised some of the new Law changes, specifically the penalty kick and sanctions; recommended that members read the Law changes and particularly Law 12.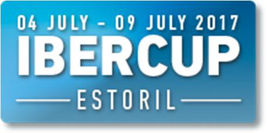 Conor Ledgeway, Liam Powell and Conan Dunne, presented their experiences from their trip to Portugal in July (Ibercup). They talked about preparation for the tournament, expectations and challenges. Mentioned games they officiated in and the challenges faced (heat, language barrier, etc.) Enjoyed the trip and are better referees as a result. David King (Observer) who attended congratulated the guys on their efforts in Portugal and this evening.
A.o.B. None.
Meeting closed at 9.00