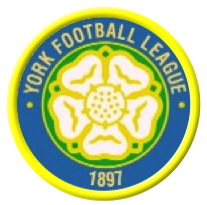 Extract from recent email sent to referees by Colin Atkinson:
The Management Committee have been getting grumbles and complaints from Clubs about the state of some changing facilities they are having to use especially in the lower Divisions of the league.  The League has strict requirements about facilities and will enforce these if we are informed of problems. It is however sometime difficult for teams to complain about each other for fear of causing "bad blood" and problems when they play  each other again. Could I therefore ask you, as neutral observers, to let Pete Gibson and I know of any  issues with the changing facilities offered to you and, if possible, the teams when you are at games.  A photo from your phone would be a useful illustration.  We have been inspecting facilities of Premier & 1st Division clubs in line with the FA National League Step 7 requirements and instructions/recommendations have been issued to certain clubs.  There is a sliding scale of facility requirements and for your information I have attached an extract from the League Rules.  Many of you already submit a match report via our League website but I have prepared another form (attached) to help you in this request. Please also use this form to report things like lack of barriers, poor pitch markings, lack of team sheets before the game etc. The Management Committee will take action against Clubs who breach the League Rules.  One other matter to mention is that, as a charter standard league, all teams must have a first aid kit.  Some time ago all teams were provided with 1st Aid kits but these seem to have been lost by many teams. The league is currently offering Clubs new 1st Aid kits. You can advise them to contact Pete Gibson.
Discipline and lack of it from players and club officials is the responsibility of the relevant District Football Associations so please make sure that you report misconduct via the Whole Game system. The League is not allowed by the FA to take action against players or clubs as they see it as their responsibility. However we do receive reports from the FA and there are certain rewards the league gives clubs for good behaviour and sanctions we can take for bad behaviour but we need the information, via the FA, and this comes from your discipline reports. Remember that if you are getting grief from a badly behaved team manager or a player then you can be sure that your colleagues have been subjected to the same. We all have different tolerance levels but consistency in dealing with the trouble makers will help everybody in the long term.
I hope that, with your help, we can maintain and improve standards.
I have attached the Referee's Reporting Form so that you can use it for the above purposes.