To read the full email from the RAFA Youth Council, click here.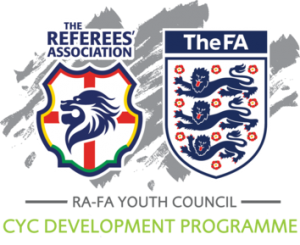 The CYC Development Programme Is Here
November 2015
The CYC Development Programme is a dedicated and bespoke development opportunity for the Youth Council workforce by involving young people, County FAs and Local/County RAs.
The Programme will provide monthly online learning resources, practical development days and a National Conference all of which are totally free and aim to enhance the experience of those who work hard to support referees.
Signing up is easy – just click here to join our online portal CYC Online to access the November 2015 content! In the first month we are opening up the booking for the Programme's Regional Development Days and National Conference!