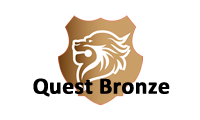 We are pleased to announce that York & District Referees' Association has been awarded the QUEST Bronze Standard by the national RA.
QUEST (QUality Excellence STandard) for "delivering excellence" enables all local Associations affiliated to The Referees' Association (RA), regardless of size or location, an equal opportunity to share in best practice and gain recognition for achieving a standard of service and support which is recognised by both The RA and The Football Association (FA).
Full details about QUEST can be found on the RA Information Booklet.
Full list of QUEST awards can be found on the National RA website.